Details

Written by

Kathy Wen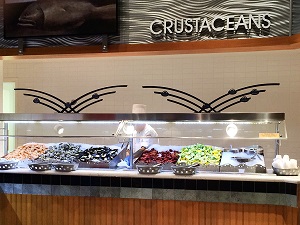 Rio debuted a new combo experience, the Carnival World & Seafood Buffet, which has a separate line of more than 70 seafood dishes added to Carnival World's 200-dish-strong smorgasbord. How does it work? If you want more fun with fish, you'll pay a $15 upgrade and get an invisible sea creature stamp on your hand. A buffet team member with a black light will check to make sure you have access to what kinda feels like Club Shrimp Scampi before you enter the roped-off area; When I went, I was asked to show off my glowing lobster mark to some non-English-speaking eaters who wanted in but didn't understand.


Details

Written by

Susan Clarke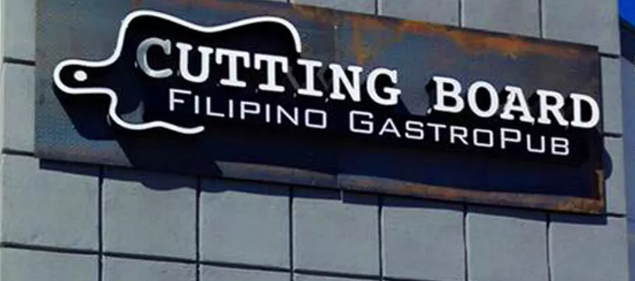 ---

Cutting Board has set a formal opening date inside the former 5,918-square-foot Lin Buffet on Rock Springs Drive. Created by Barry Picazo and his team from South San Francisco's four-year-old Fort McKinley restaurant, the doors will open to locals on May 23 at 5 p.m.
Prior to the completion of the Las Vegas kitchen, the Cutting Board menu was road-tested in California, creating "signature and traditional" dishes, sandwiches, noodles, soup, "casa rice," "Gastro sides" and dessert.