Details

Written by

Kathy Wen
The $7.5 billion Bleutech Park smart mini-city in Las Vegas. (Courtesy Bleutech Park)
---
Las Vegas , N.V. - All plans are go for the new giant smart city starting construction for December 2019. Bleutech Park, sponsored by Bleutech Park Properties, Inc., will have net-zero buildings, according to a release, which will create an insular mini-city and featuring automated multi-functional designs, renewable energy sources, autonomous vehicles, artificial intelligence, augmented reality, robotics, supertrees, self-healing concrete structures and more high-tech gadgetry straight from a science-fiction movie.
Read more: Vegas $7.5 Billion Dollar Bleutech Smart "Mini...
Details

Written by

Susan Clarke
BLACKOUT Dining In The Dark!

---
Upon arrival at BLACKOUT dining in the Dark, our staff will explain the concept and the dining process will be described in detail. At this time, they will also ask you about any food allergies you may have.
Details

Written by

Kathy Wen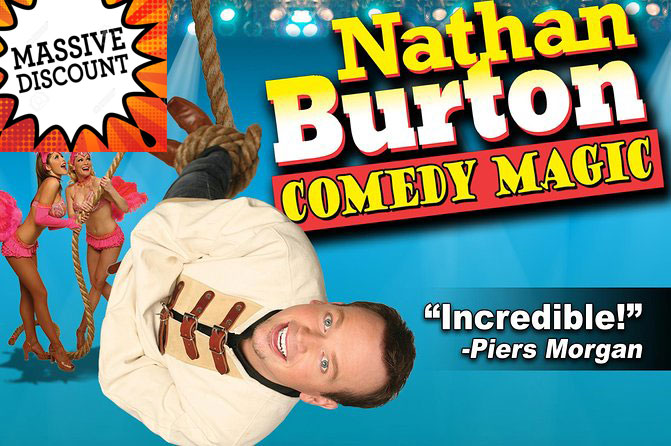 Nathan Burton is a family friendly show filled with magical illusions, entertaining dance and funny comedy routines.
Tickets now only $13 Click below
Details

Written by

Kathy Wen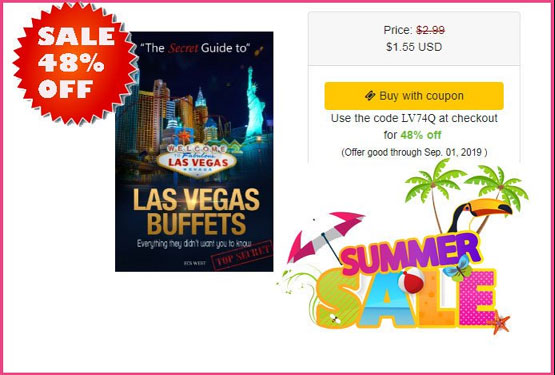 Secret Guide to Vegas Buffets EBook
Available on Amazon
---
Welcome to the best secret Las Vegas buffet guide on the planet including everything they didn't want you to know! In this book, we give you the insider information on everything Vegas buffet including juicy Las Vegas facts strewn throughout the book. We take you from exclusive reviews and honest recommendations to full-color pictures in vivid detail of pure Las Vegas and cuisine. We finish off our money saving guide of tips and tricks with an all new top list of can't miss buffets.
Grab your copy of the most essential Las Vegas Buffet book to hit shelves ever and for a limited time you can pick up this book on the publisher site
Smashwords for just $1.55
.
Details

Written by

Susan Clarke
Wood-burning grills, full rotisseries and a central smoker need we say more ?

New Palm's Buffet is already off to a good start with locals and tourists alike. Great decor paired with exceptional value give this buffet a leg up in the ever changing Las Vegas buffet scene.
Read a clip of the USA Today review below, and we have also included the latest pricing .