Details

Written by

Kathy Wen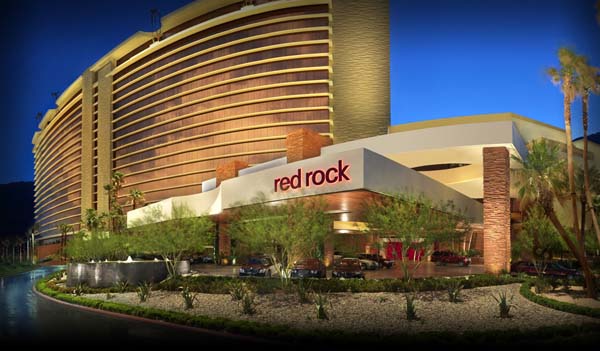 Feast Buffet

Address: 
11011 W Charleston Blvd, Las Vegas, NV 89135
At the Feast Buffet, there truly is something for every taste. We have live cooking stations where you can watch omelets during the breakfast buffet and entrees during dinner come to life. There's Italian, American, Chinese, sushi and a wealth of other international specialties. And if you're a barbecue lover, our hickory smoked pork ribs (on Tuesday, Thursday and Sunday) rival any that you'll find in the South.
---
Details

Written by

Kathy Wen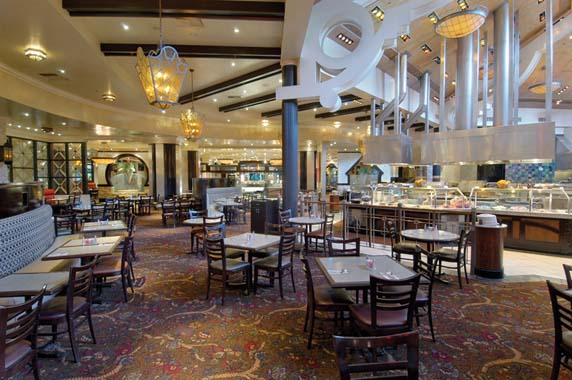 Address: 5111 Boulder Hwy, Las Vegas, NV 89122
Phone: (702) 4567777
The Firelight Buffet features the largest dessert station on the Boulder Strip with a wide variety of choices from breakfast to brunch to dinner! Build your own at the omelet station, visit the carving station or fill up at one of the many stations featuring selections from cuisine around the world. Ask for a table parkside and you'll enjoy your dining "al fresco" looking out on the beautiful indoor Mystic Falls Park!
---
Details

Written by

Kathy Wen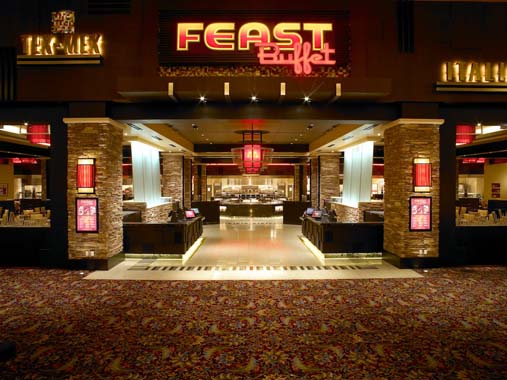 Feast Buffet
Address: 4949 N Rancho Dr, Las Vegas, NV 89130
Phone: (702) 6584900

There's certainly no shortage of buffets in Las Vegas, but the Feast Buffets by Station Casinos stand head and shoulders above the rest. Your first trip to the Feast Buffet will leave you with no doubt as to why we're widely regarded as the best buffet in Las Vegas. Our food isn't just delicious, and our selection isn't just vast, we're also extremely affordable, and we can't wait for you to come back for seconds, thirds or more. We know that once you've enjoyed the Feast Buffet or Festival Buffet, you'll be coming back again, and again. Find a Feast or Festival Buffet at any of the following Station Casinos properties:
---
Details

Written by

Kathy Wen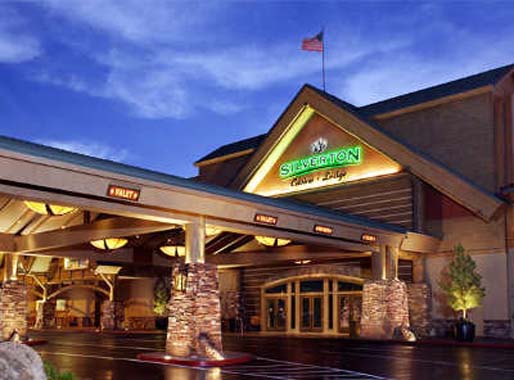 Address: 3333 Blue Diamond Rd, Las Vegas, NV 89139
Phone: (702) 9148545
For those who believe enough is never enough, Silverton has created one of the greatest places to eat off the strip in Las Vegas. Seasons Buffet is a dining experience where quality is equal to quantity. This live action buffet features delicious cuisine prepared right before your eyes, so you can enjoy the freshest flavors possible.
---
Details

Written by

Kathy Wen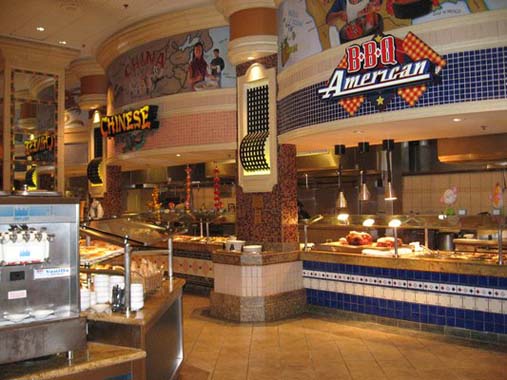 Tropez International Buffet
Address: 9090 Alta Dr, Las Vegas, NV 89145
Phone: (702) 6367111
Upscale in everything but price, this buffet features seven unique serving stations Italian, Mexican, Mongolian, Seafood, BBQ, Chinese and Dessert. Patrons will dine in separated areas to ensure more privacy and a homelike, intimate dining experience.
---