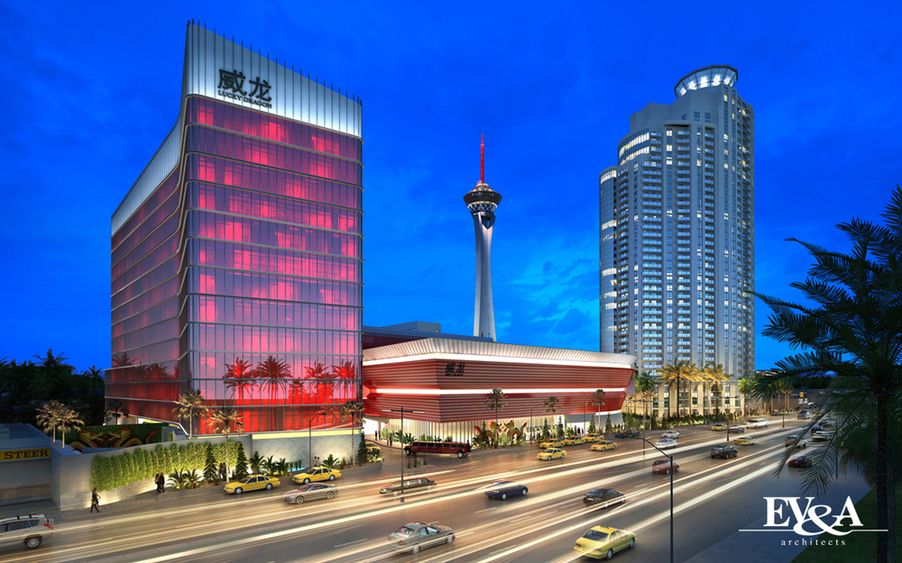 A new Buffet will soon be hitting Las Vegas before the year over,  the
Lucky Dragon hotel and casino
is currently hiring for more than 800 positions  and is poised to open up before the year end. Construction on the Lucky Dragon hotel casino was halted temporarily during the economic downturn but now construction crews are clamoring away preparing for construction to be finalized. The  Asian themed property will have 200 hotel rooms and a 27000 square foot Casino and yes a buffet is planned. We can only assume it will focus on Asian cuisine and will be a top contender for among the existing buffets. The hotel is promising a unique and authentic Asian experience so we have high hopes. Stay tuned for more developments on Lucky Dragon Hotel and Casino.
More information on the project can be seen at LVERC http://lveirc.com/project/lucky-dragon



The hotel
The red shell that covers the exterior of the Lucky Dragon actually gives off a pink hue on the inside of every window in the hotel tower. Whether being surrounded by pink is an exotic comfort or annoyance may depend on the individual. But the hotel says most eyes generally adjust to it in short time anyway. As for the rooms themselves, there are a little more than 200 total. The standard rooms are cozy and comfortable but not complicated. Twenty-two suites come with a Strip view and a little more space. A penthouse on the top floor spans the entire length of the building with panoramic views and a dining room designed for catered events. All of the rooms come with Asian-inspired murals on the wall, a selection of imported tea for brewing, and more Asian language television programming than any hotel on the Strip. If you look at the elevator buttons, you'll notice that there's no fourth floor -- since the number is considered unlucky in Chinese culture. In fact, you won't find a "4" in any of the room numbers either.