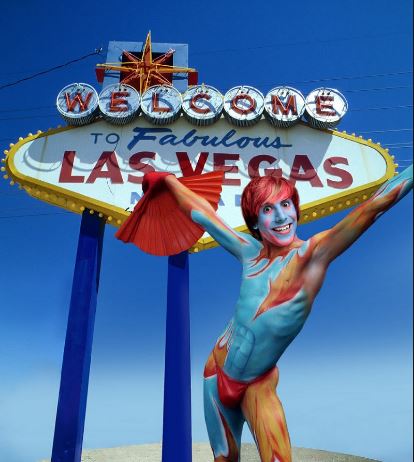 If you know anything about Vegas at all, you know that we love to have a good time. As a matter of fact, we are pros at that. And among out favorite ways to get our good time rocking is by laughing our asses off with some of the funniest people in the world. That's right. Right here in Sin City, we have dozens of resident headliners as well as touring acts that swing in for a performance here and there. But no matter the comedian, it's a sure bet that each time we head out to a comedy show, we are going to have a damn good time.
So, to make sure that you have as much fun as we do while you're here in the Entertainment Capital of the world, we have listed (in no particular order) a few favorite comedy shows that will start your night off with some major laughs… unless you're like the grumpiest human in the world.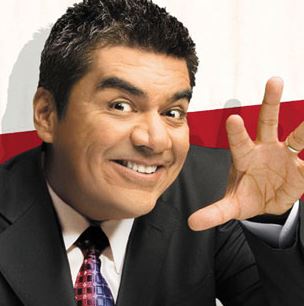 George Lopez
Home to a variety of top entertainers from across the country, the Mirage welcomes the hysterical comedy stylings of famous comedian George Lopez. Widely known for his starring role in his self-titled sitcom and late-night host of Lopez Tonight, George Lopez brings his unique brand of heavy-hitting comedy for an evening you won't soon forget! BestofVegas.com has your tickets, or find them at the link below at an incredible price to see his infectious humor dominate the entire theater. You'll cry from laughing so hard, or you'll hold on to your sides to try and catch a breath from laughing so hard. Either way, laughter will take control of you when you hear his hysterical jokes that stem from his Latino heritage. From politics and stereotypes to classic cuisine and family life, George Lopez is sure to incorporate his Mexican roots in his must-see performance.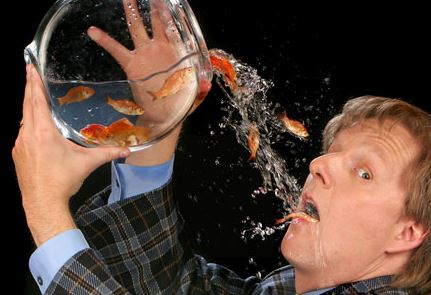 Combining the whimsical worlds of magic and comedy, Mac King has mastered the art of family friendly entertainment complete with goldfish…and guinea pigs…and bears…er… oh my talk about a crazy comedy show! King will hold you spellbound in his old Vegas-style showroom while you're laughing at his hilarious antics and how-did-he-do-that magic. His flawless sleight-of-hand magic act and a quirky imagination, paired with a Southerner's charm and offbeat showmanship is the perfect combination for a fun time. This show is perfect for kids but will keep older audience members entertained as well with subtle adult jokes that are guaranteed to make you crack a grin.
Carrot Top at Luxor
When
Carrot Top
comes out on stage there's no telling what crazy contraption he's going to pull out next, but classifying him as just a prop comic is an understatement. His wacky inventions are merely an extension of his outrageous and hilariously funny personality. While some jokes are based on items that he pulls from his prop trunks, others rely on his talent as a stand-up comedian and comical commentary on everything from tourists to NASCAR, celebrities and current events. A comedy show that will leave your abs aching, this is definitely not a show for the whole family… unless you're the type of parent that Carrot Top pokes fun at.
Brad Garrett's Comedy Club
BRAD GARRETT'S COMEDY CLUB
Save $11 + seat upgrade
Brad Garrett's Comedy Club
Carrot Top
Comedy and Dolls
Defending the Caveman
Eddie Griffin
Jeff Civillico: Comedy in Action
L.A. Comedy Club
Laugh Factory
Las Vegas Live Comedy Club
Laughternoon Starring Adam London
Marriage Can Be Murder
Ralphie May
Rich Little
The Tommy Lama Show
Tony Sacca's Vegas The Story
Vinnie Favorito: Unfiltered