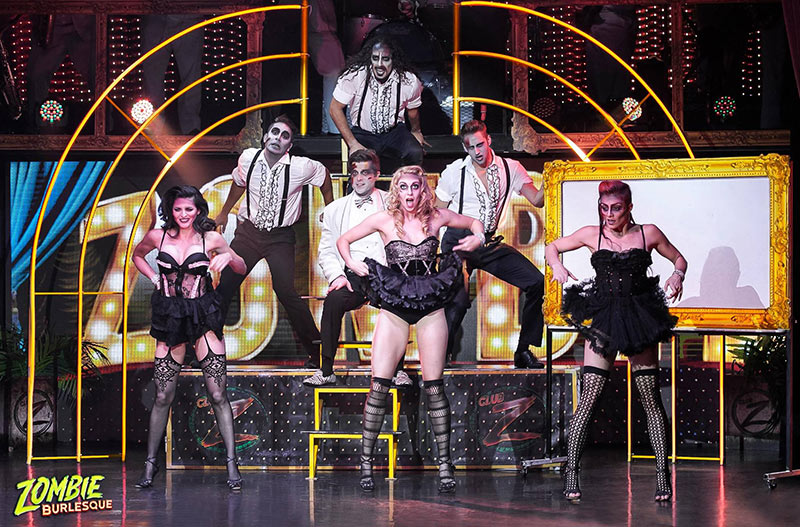 So step back to 1958 during Las Vegas' atomic era and be the first 'living' audience to experience a classic burlesque show with the hottest zombie's around. 
If you've watched "Walking Dead" and thought, "This is good, but I wish the zombies were singing and dancing and grinding all up and down each other in ways that give parts of me rigor mortis," then Zombie Burlesque is the show for you. And even if you've never considered getting entertained and turned on by zombies, give it a shot anyway. It'll take your brains away!
The show is set in 1950's Las Vegas. With comedy and variety acts, a live big band and an award-winning cast of characters, it opens with a film setting the scene during the Atomic Age where zombies have invaded and made themselves at home.Take delight in quirky song and dance routines as you watch the show.


"Walking Dead," "Dawn of the Dead" and a bunch of other things with "Dead" in the title want you to believe that zombies are mindless brain-eating machines. Zombie Burlesque on the other hand proves they're so much more -- they're horny, mindless brain-eating machines. Stripping away all of the terror, some of the gore and a lot of the clothing of those other zombie shows, Zombie Burlesque takes a fresh -- or more like hot and rotting -- look at the genre.


Zenoch, the fabulous emcee, leads you into a world of dirty debauchery as beautiful performers seduce the audience into wishing for a nibble or two. If you happen to be one of the lucky humans invited on stage, you may just get your chance to be a part of the action. But even if you're left in your seat, the cast has plenty to say directly to the audience about everyone's lust for flesh.
Throughout the show, the zombie motif is held firm. From the young man who's very intent on devouring a certain part of the male anatomy, to the women who look right back at you as a piece of meat, you'll never look at zombies the same way again. And the endless jokes about eating, fornicating, more eating and more fornicating will make you want to blush -- until you realize that's just inviting more attention to your delicious face.
Being housed in a smaller theater helps this production mix outstanding performances with clever humor, improvisation and a surprising amount of intimacy for a show about highly sexualized zombies. Not only is the audience directly engaged and entertained by the characters, we're left invested in their struggle to hold back some urges while hedonistically indulging in others.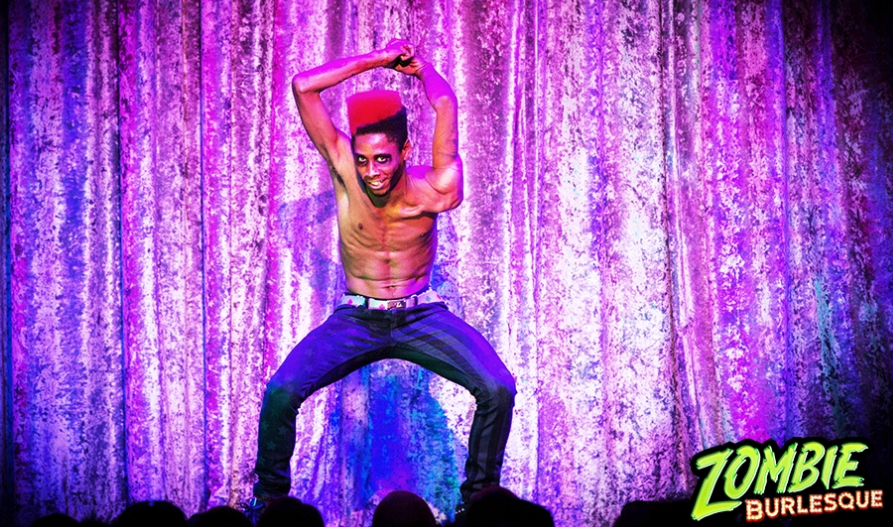 The typical burlesque vignettes, complete with gorgeous dancers stripping down to pasties, are broken up with creative performance pieces, magnificently belted songs and physical feats worthy of  a zombie version of a Cirque show. One performer, known as Turf, might actually be a zombie -- it's the only explanation we can come up with for how he gets his body to move like that. And the ballet performance, appropriately danced to "Zombie" by the Cranberries, will remind you that zombies do indeed have hearts -- even if they are sometimes falling out of their chests.
As a stage production, Zombie Burlesque is expertly choreographed and superbly written. As a musical it hits all the right notes. And as an interactive experience it brings the audience along for a naughty, nasty ride they may not have been entirely expecting, but definitely will not regret.
Named Best of Vegas "Most Terrifyingly Good Show!" by
Las Vegas Weekly Magazine
!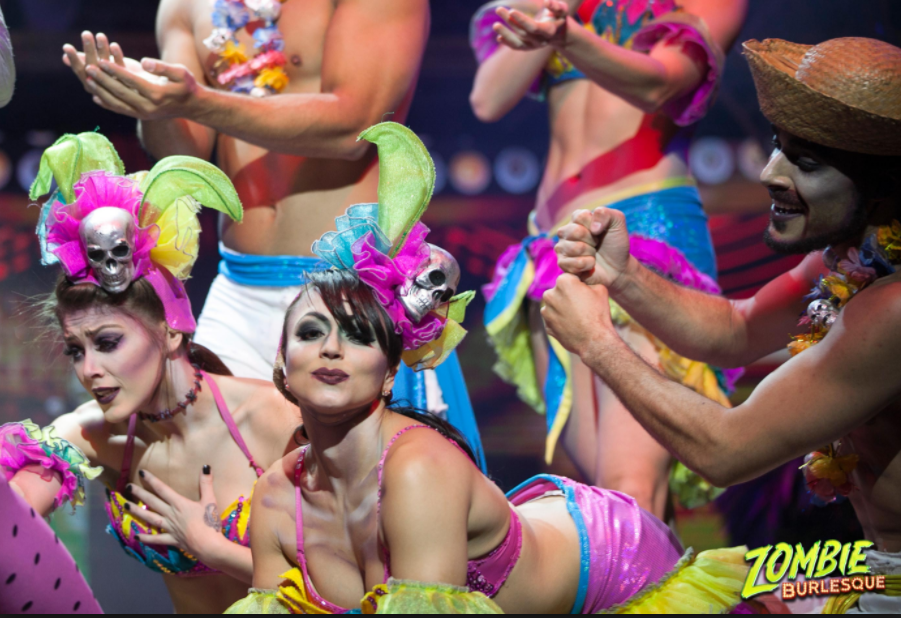 Click link for 34% OFF 
Zombie Burlesque discount tickets