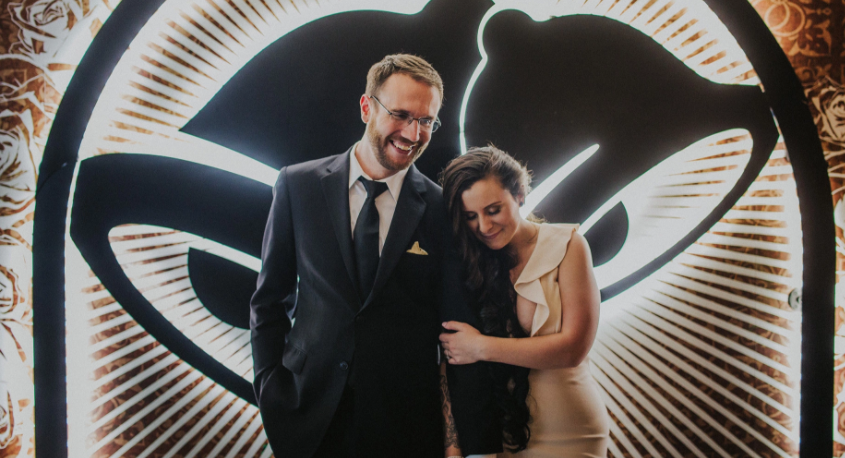 You can already get married at Denny's at
Neonopolis
with a wedding featuring a stack of pancakes for a cake.Now  Taco Bell enters the wedding game today by giving fans a chance to get hitched at Taco Bell Cantina at Harmon Corner.
Starting this summer, fans of Taco Bell can order the wedding right off the menu, complete with a Taco Bell garter, bow tie, sauce packet wedding bouquet, "Just Married" T-shirts, Taco Bell champagne flutes and a Cinnabon Delights wedding cake.
Each couple gets a Taco 12 Pack for their first meal as newlyweds. All goes down for $600.
For now, couples who are big fans of Taco Bell can enter the Love and Tacos Contest and Happily Ever Crashers Sweepstakes to win an all-expense paid trip to Las Vegas to be the first couple to get married at the Las Vegas Cantina flagship restaurant. Winners get travel and accommodations at Planet Hollywood along with a wedding at
Taco Bell's flagship
in the wedding capital of the world.
Customers will also be able to order alcohol from the bar or the "freeze wall," offering drinks such as Baja Blast that can be customized with gin, rum, tequila, whiskey and vodka. The restaurant will offer traditional beer options, including Coors Light and Dos Equis.
Yo quiero Taco Bell. And you for life. The first couple got married at the Taco Bell Cantina in Las Vegas Sunday.
New York City couple Dan Ryckert and Bianca Monda won the Love and Tacos Contest that led to the couple exchanging vows at the cantina on the Las Vegas Strip, which first announced on Valentine's Day that it would be holding weddings in a chapel at the restaurant.