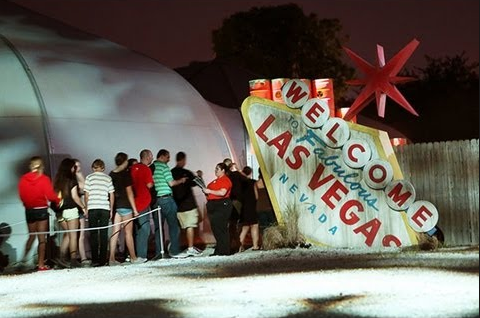 HallOVeen at the Magical Forest is one of the most family-friendly Halloween attractions in Las Vegas for you to visit. Sponsored by the Opportunity Village, HallOVeen at the Magical Forest is full of ghoulish games and frightening fun. You can enjoy exciting activities like Rod's Monstrous Mini-Golf, the Avalanche Slide, Cheyenne's Enchanted Carousel, a ride on the Forest Express Ghost Train and a walk through the Haunted Adventure. HallOVeen at the Magical Forest will please everyone with nightly entertainment, movies, a Candy Cabin and you can even make your own Halloween arts and crafts.
Your evening of terrifying fun will be perfect and full of screams, laughs and excitement. HallOVeen at the Magical Forest sponsored by the
Opportunity Village
.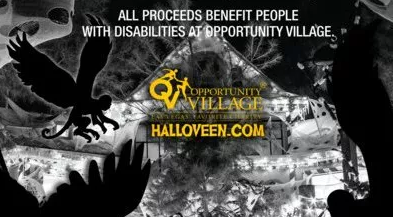 Sin City will also have plenty for adults like the popular Downtown Pub Crawl
It isn't Halloween unless you're crawling from bar to bar looking like a zombie. Ditch the Strip and head downtown to where the action is. For only $30 you can crawl around in your costume to different bars for great chilling cocktails that are to-die-for and discounted. There's no such thing as starting the party early, meaning at 5 p.m., it's drink o'clock all weekend long. Bring out your best costume work for the chance to win $1,000 at the Citrus Rooftop Pool After Party at the Downtown Grand from 10 p.m. to 1 a.m. The wristband for the crawl will gain you free entrance to the after party.
More info
FRIGHT DOME AT CIRCUS CIRCUS
Fright Dome at Circus Circus is a must-see attraction: Through the month of October, enjoy live haunted houses, multiple scare zones, live macabre entertainment and other scary surprises.
Over the years Fright Dome, located on the world-famous Las Vegas Strip, has become a Halloween season stop for celebrities including the late Michael Jackson, Sharon and Ozzy Osbourne, Stevie Wonder, David Copperfield, Holly Madison, Paris Hilton, Missy Elliot, Kevin Hart, Vanilla Ice, Corey Feldman, Elvira: Mistress of the Dark, Linda Blair, Scream Queen Danielle Harris, Dana White and many, many more!


Ticket pricing