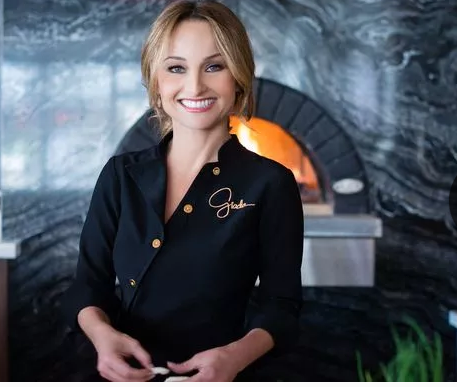 Celebrity chef Giada De Laurentiis plans to open her second restaurant in Las Vegas, Pronto by Giada, at Caesars Palace in 2018. The quick-service eatery will fuse Italian and Californian fare following the success of her more upscale restaurant, GIADA at The Cromwell, which opened in 2014.
Giada has been very tight lipped about her second Las Vegas restaurant headed across the Strip to Caesars Palace, but the ubiquitous TV star doubled down on the limited announced details and updated comedian Steve Harvey during his daytime TV talk show, Steve.
The host was shocked to discover Giada was preparing a concept "a little more casual, a grab-and-go," at the resort, asking the celebrity chef, "who the hell opens a restaurant in Caesars Palace, Las Vegas?" Appearing unconvinced by the explanation, "I'm just one of many, or will be soon enough," Harvey admitted as a frequent visitor to the city he was nevertheless unaware of Caesars' dining options.
Yet to be officially unveiled, but believed to be named Pronto By Giada
Travelers will find the space adjacent to MR CHOW and Bacchanal Buffet, serving breakfast, lunch and dinner, with artisanal coffee, house-made pastries and sandwiches, antipasti, gelato, wine on tap and more.
"I like that we can reach a lot of people in a short amount of time and provide plenty of healthy options," De Laurentiis adds, recommending "oatmeal with olive oil and citrus, California-style chopped salad with shrimp, and all of the fresh juices and smoothies."
The eatery will include retail spanning cookbooks, apparel and sweets, and De Laurentiis assures us there will be more announcements soon.