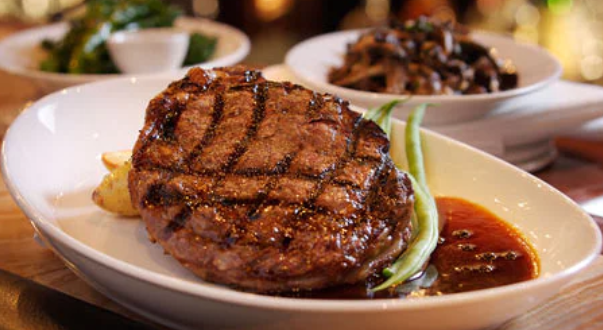 Steakhouse @ Circus Circus
Las Vegas sparkles with cheap restaurants off the strip and some on the strip even – you can find steaks, burritos, pizza, even a three-course lunch and more.

The Steakhouse at Circus Circus

A steakhouse in the cheap eats section? Yes, if you're in the mood for a slice of prime steer and a sip of old Vegas at (relatively) bargain prices. First, you have to brave the smelly environs of Circus Circus, but if you do, you'll find the best bargain in dry-aged beef in town. The steaks here average a good $10-$15 less than similar cuts in the more high-falutin' hotels, but they've got nothing on the $42 porterhouse steak in a meat locker you walk past to get to your table. Another bargain: a very relaxed bring your own wine policy.


• Circus Circus Hotel and Casino, 2880 Las Vegas Boulevard South, +1 702 794 3767,
www.circuscircus.com/steakhouse
, main courses from $28. Open Mon-Fri and Sun 5pm-10pm, Sat 5pm-11pm
Monta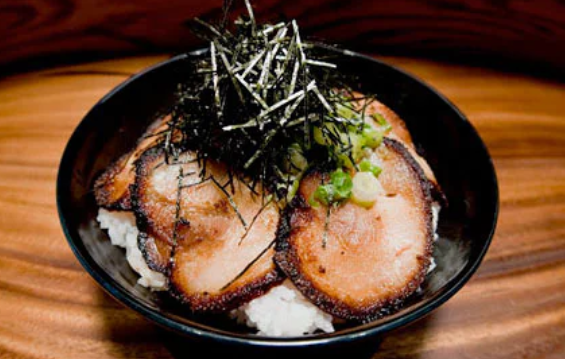 Japanese noodle house Monta, with its 10-item menu and 26 seats, proves that less is more in succulent form. The proof is in the pork. The chashu (roasted pork) melts in your mouth, right after you pluck it from bobbing in the tonkotsu (pork bone) broth that simmers for hours to extract every bit of goodness. The lighter shoyu (soya) ramen also come topped with roasted pork, along with shredded green onions, bamboo shoots (takenoko) and wood-ear mushrooms (kikurage). Essential additions (though you'll pay slightly more) include the most unctuous poached eggs you've ever eaten – yolks cooked to barely beyond liquid – and corn, butter, mustard greens or kimchee in any combination your tastebuds desire.


• 5030 Spring Mountain Road, +1 702 367 4600,
www.montaramen.com
, basic ramen from $6.95. Open daily from 11.30am-11pm
Greenland Supermarket Food Court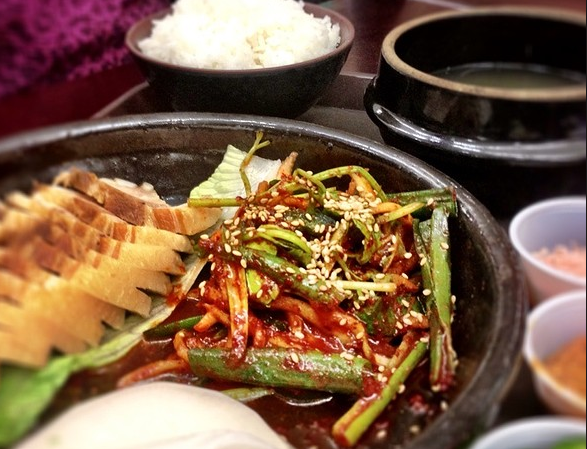 This food court is in an Asian supermarket at the far end of Chinatown (about four miles west of the Strip) and will allow you to take your time and experiment with the myriad combinations of meat, noodles and vegetables that comprise the Korean diet. You can't really go wrong with any of the food stalls, but we're partial to Chapaghetti's jjambbong (which means "mix up" at $7.99) – a spicy melange of seafood and vegetables. Also highly rated are Noodle Village's bowls of cold and hot noodles – of which the spicy noodle with vegetable ($6.99) has the biggest variety of plants, and the spicy chicken ($10.99) takes no prisoners.
• 6850 West Spring Mountain Road, +1 702 459 7878, no website, main meals about $10
New Deal:
2 FREE BUFFETS ON SELECT ROOMS
Book this deal and get two complimentary buffets per stay.Book Between: Now and Sept. 30, 2017Travel Between: Aug. 8, 2017 and Dec. 28, 2017Minimum Night Stay: 2 nights