Details

Written by

Kathy Wen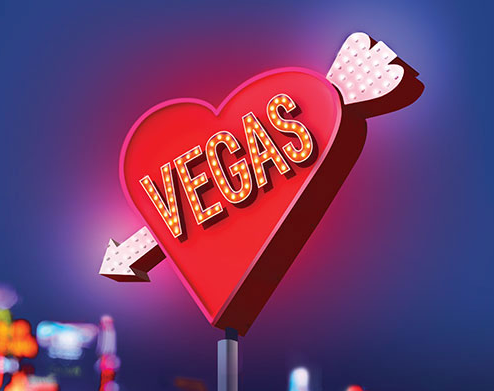 At Totalvegasbuffets.com, we have 100% pure, unfiltered romance running through our veins. But for those of you who don't, you can still enjoy Valentine's Day in Las Vegas. The restaurants in Las Vegas alone are enough to make you swoon. Couple that with a Las Vegas show or one of the numerous other things to do in Las Vegas, and you might have to schedule an emergency surgery to have cupid's arrow removed out of that special someone's heart. Vegas is the perfect place for love. Don't believe it? Check out this great deal from our partners at
Vegas.com
Details

Written by

Susan Clarke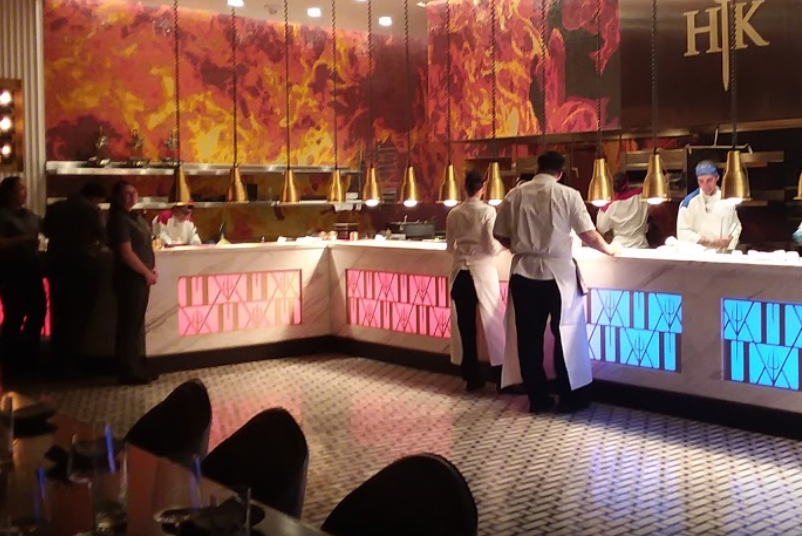 Inside Hells Kitchen in Las Vegas
The world's first HELL's KITCHEN restaurant is turning up the heat at Caesars Palace in Las Vegas January 2018. 
The celebrity chef's new restaurant, Hell's Kitchen, is inspired by, you guessed it, Hell's Kitchen. And by "inspired" we mean "replicated after." The space, which is located in Caesar's Palace in Las Vegas, is a re-creation of the show's set, with the aim of making guests feel like they're actually on the show. When they enter the space, decked out with custom-designed lighting that combine brass rods with pitchfork features, they'll be greeted by the iconic bronze HK sign with a pitchfork that's featured prominently on the series. And, as an extra special treat, they get to experience Ramsay's characteristic yelling and the stress of working the line.
Details

Written by

Susan Clarke
Palms Hotel Casino (wiki commons)
Something new is in store for Las Vegas, a celebration of All-You-Can-Eat that is said to be redefining the Vegas buffet. Worldly cuisine presented in an innovative, technique-focused fashion will be the signature of A.Y.C.E., which will host guests in an open food hall setting. A.Y.C.E. features from-scratch recipes and various cooking methods set across seven stations: The Greenery, The Hearth, The Roastery, World Pan, Smoke & Fire, Revival & Sweet & Light.
Details

Written by

Kathy Wen
It's safe to say that New Year's Eve is the busiest time of the year in Las Vegas, especially when it comes to partying. It's a night where the Bellagio alone will serve more than 900 bottles of Champagne at the stroke of midnight.There's a lot going on and you need to plan in advance to eat right and not blow it. But don't worry, we've got you covered with all the best options for how to ring in the new year in Las Vegas.
Details

Written by

Kathy Wen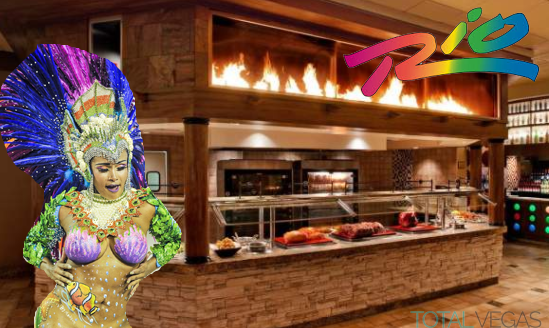 Carnival Buffet @ Rio Hotel , Las Vegas

Experience the world – all without stepping a foot out of Las Vegas. At Rio's Carnival World & Seafood Buffet, you'll discover and enjoy flavors from across the globe – 300 selections to be exact. Seafood lovers – you just entered heaven. With the endless portions, you're sure to have a swimmingly good time.