Details

Written by

Susan clarke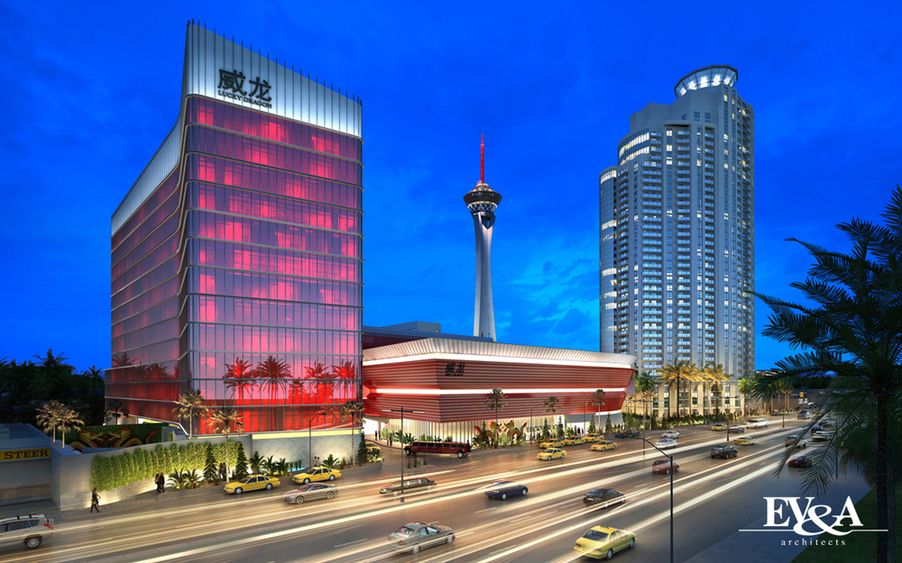 A new Buffet will soon be hitting Las Vegas before the year over,  the
Lucky Dragon hotel and casino
is currently hiring for more than 800 positions  and is poised to open up before the year end. Construction on the Lucky Dragon hotel casino was halted temporarily during the economic downturn but now construction crews are clamoring away preparing for construction to be finalized. The  Asian themed property will have 200 hotel rooms and a 27000 square foot Casino and yes a buffet is planned. We can only assume it will focus on Asian cuisine and will be a top contender for among the existing buffets. The hotel is promising a unique and authentic Asian experience so we have high hopes. Stay tuned for more developments on Lucky Dragon Hotel and Casino.
Details

Written by

Totalvegas
Saxe Theater inside the Planet Hollywood Hotel & Casino's Miracle Mile Shops.  One of the most in-demand entertainers across the globe,
Burton continues to amaze audiences in Las Vegas and beyond.
Print this coupon Below
Or use print icon to the right.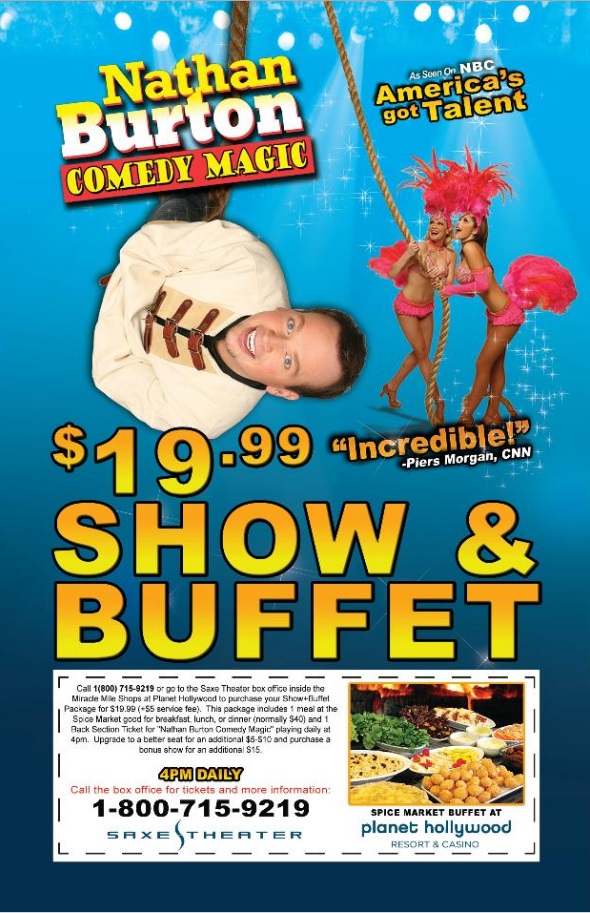 Details

Written by

Kathy Wen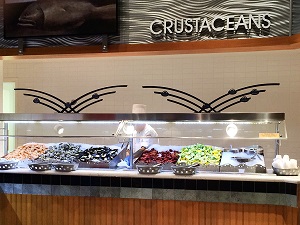 Rio debuted a new combo experience, the Carnival World & Seafood Buffet, which has a separate line of more than 70 seafood dishes added to Carnival World's 200-dish-strong smorgasbord. How does it work? If you want more fun with fish, you'll pay a $15 upgrade and get an invisible sea creature stamp on your hand. A buffet team member with a black light will check to make sure you have access to what kinda feels like Club Shrimp Scampi before you enter the roped-off area; When I went, I was asked to show off my glowing lobster mark to some non-English-speaking eaters who wanted in but didn't understand.


Details

Written by

Susan Clarke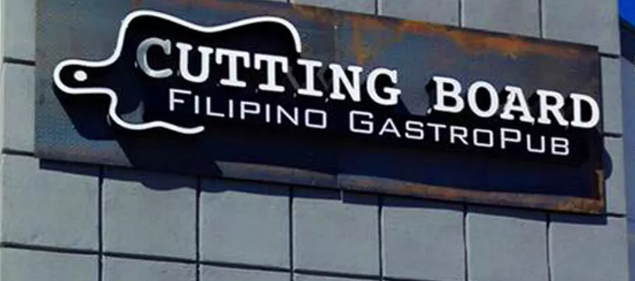 ---

Cutting Board has set a formal opening date inside the former 5,918-square-foot Lin Buffet on Rock Springs Drive. Created by Barry Picazo and his team from South San Francisco's four-year-old Fort McKinley restaurant, the doors will open to locals on May 23 at 5 p.m.
Prior to the completion of the Las Vegas kitchen, the Cutting Board menu was road-tested in California, creating "signature and traditional" dishes, sandwiches, noodles, soup, "casa rice," "Gastro sides" and dessert.