Details

Written by

Kathy Wen
COURTESY, CIRCA LAS VEGAS



 Vegas prepares to re-open but where does that leave our beloved buffet's ?  After Governor Steve Sisolak announced that casinos can move forward with reopening plans , multiple Las Vegas area hotel-casinos announced reopening dates for their properties. Sources tell us that Bacchanal Buffet , Wicked Spoon at Cosmo and Fresh Buffet at Westgate may not re-open at all ! We sure hope not as Wicked Spoon is a favorite at TVB. 
In less than two weeks, businesses currently operating at 35% will be allowed to go to half capacity.
Details

Written by

Totalvegas
MGM Resorts Signage to close March 2020 
Earlier this week, MGM Resorts in Las Vegas confirmed to TPG they temporarily closed buffets at ARIA, Bellagio, MGM Grand, Mandalay Bay, The Mirage, Luxor and Excalibur, effective Sunday, March 15. The changes, they said, are temporary and will be evaluated weekly.
Read more: COVID-19 Impacts Las Vegas in 2020 - Casinos to...
Details

Written by

Kathy Wen
The $7.5 billion Bleutech Park smart mini-city in Las Vegas. (Courtesy Bleutech Park)
---
Las Vegas , N.V. - All plans are go for the new giant smart city starting construction for December 2019. Bleutech Park, sponsored by Bleutech Park Properties, Inc., will have net-zero buildings, according to a release, which will create an insular mini-city and featuring automated multi-functional designs, renewable energy sources, autonomous vehicles, artificial intelligence, augmented reality, robotics, supertrees, self-healing concrete structures and more high-tech gadgetry straight from a science-fiction movie.
Read more: Vegas $7.5 Billion Dollar Bleutech Smart "Mini...
Details

Written by

Susan Clarke
BLACKOUT Dining In The Dark!

---
Upon arrival at BLACKOUT dining in the Dark, our staff will explain the concept and the dining process will be described in detail. At this time, they will also ask you about any food allergies you may have.
Details

Written by

Kathy Wen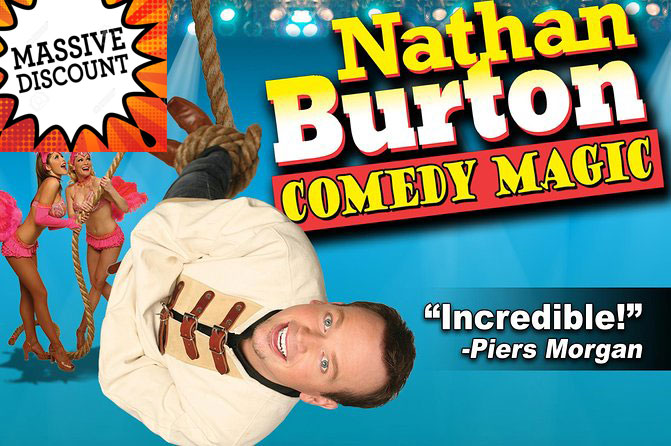 Nathan Burton is a family friendly show filled with magical illusions, entertaining dance and funny comedy routines.
Tickets now only $13 Click below